Another Chance Rehabilitation Services, Inc. operates an established day program for individuals with physical and developmental disabilities under Georgia's D.B.H.D.D.
Our program is designed to expand each individuals' independence and experience by providing personalized schedules and customized materials which are motivating and rewarding. Individuals benefit from personalized instructions and courses that are tailored to meet their needs, structure and a variety of challenging activities in varied environments. Our programs are committed to maximizing choice, dignity, independence, community inclusion and opportunities for people with significant cognitive, physical and medical disabilities.
Some regular outside volunteer work includes: Meals on Wheels, Books for Africa, FODAC and more!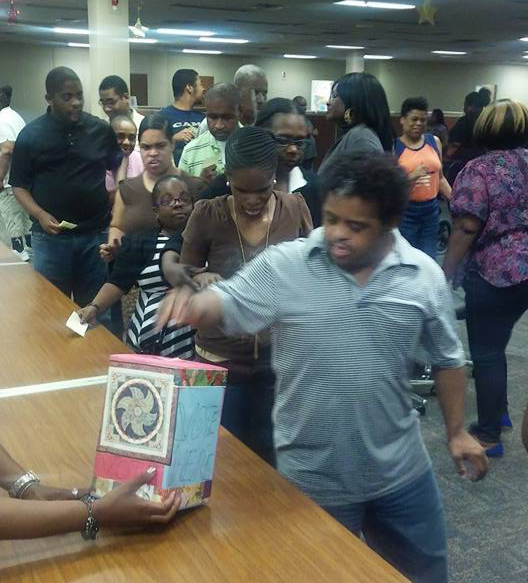 Our services include:
Community Living Support

Community Integration

Community Access Group

Community Access Individual

Cultural Diversity

Job Readiness Skills

Money Management Skills

Personal Skills

Safety

Recreation

Peer Advocacy Groups

ACCESSIBILITY TRANSPORTATION